JUST $9 PER WINDOW!
Call (972) 802-1838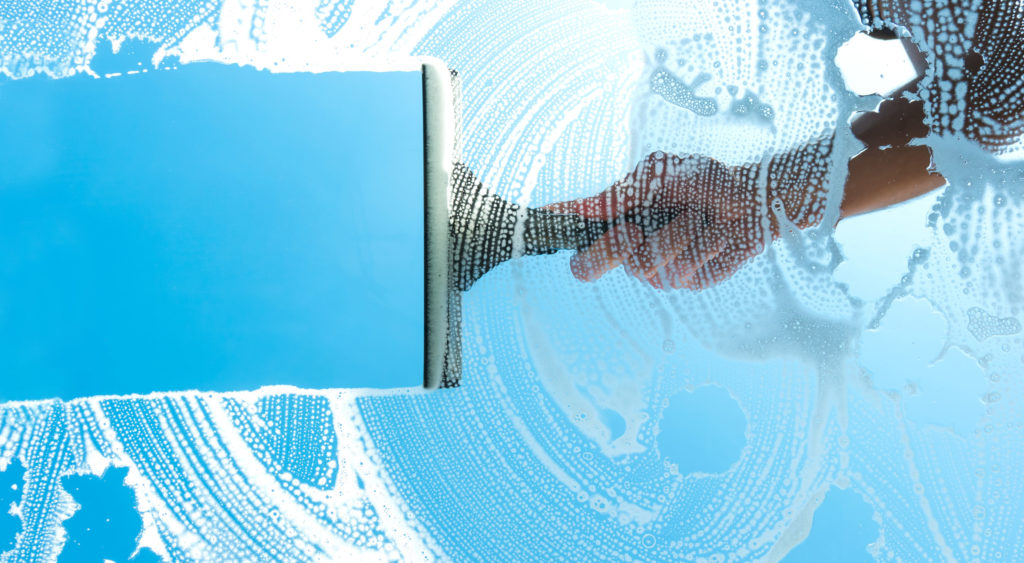 For the past seven years, Squeaky Dan's has provided superior residential and commercial window cleaning services throughout San Antonio, Texas.
Now we're expanding our services into Dallas, Texas. Whether you're a Dallas homeowner or business owner, our team is here to expertly fulfill your cleaning needs.
Trusted Window Cleaning in Dallas, Texas
Since Squeaky Dan's opened for business seven years ago, our team has cleaned more than 500,000 windows and earned more than 300 positive reviews from happy customers. You can trust our team to provide superior interior and exterior window washing, including hard-to-reach areas and frames. 
Our window cleaning team provides exceptional customer service. We're thorough and efficient, ensuring that your windows in Dallas, Texas are cleaned until they're spotless.
High Rise Window Cleaning
High rise window cleaning in Dallas is a serious responsibility. That's why the Squeaky Dan's team offers fully insured high rise window cleaning by professionally trained and certified crew members. 
We guarantee your satisfaction for interior and exterior high rise window cleaning. Your building should always look its best, and the Squeaky Dan's team is here to provide excellence in service and quality. 
Professional Pressure Washing in Dallas
The Squeaky Dan's team uses advanced pressure washing technology to remove mold, dirt, grass stains, and any other residue that has accumulated around your home or business. 
Using our time-tested techniques, we can restore your driveway, siding, walkway, patio, or deck and eliminate all signs of dirt and debris. By the time we're done, your exterior will look better than new. 
Expert Roof and Gutter Cleaning
Don't let your roof and gutter remain out of site, out of mind. Regular roof and gutter cleaning is critical to the longevity of your home. When leaves, branches, and other debris accumulate on roof and gutter surfaces, they create clogs that eventually cause water damage, leaks, and other costly problems. 
The Squeaky Dan experts are here to make sure your Dallas home receives the roof and gutter cleaning it needs to stay protected. We'll carefully clean your root and gutter systems until all debris is fully removed. 
Schedule an Appointment in Dallas, Texas Today
Our highly trusted team is here to provide exceptional cleaning services for your Dallas home or business. Call us today to book an appointment, and read a few of our 300+ reviews to see what other satisfied customers say about our cleaning services.