Specials
Pressure Washing Specials
Gutter Cleaning Specials
SAN ANTONIO WINDOW CLEANING SERVICES
OVER 15 YEARS OF COMBINED EXPERIENCE
Your windows could be Squeaky Clean…we were just in the neighborhood serving a home in your area! Call us today and get the best prices on residential and commercial window cleaning from the best team in the area. We are fully insured and provide the best service imaginable. Just read our 300 reviews on Google and see what people are saying.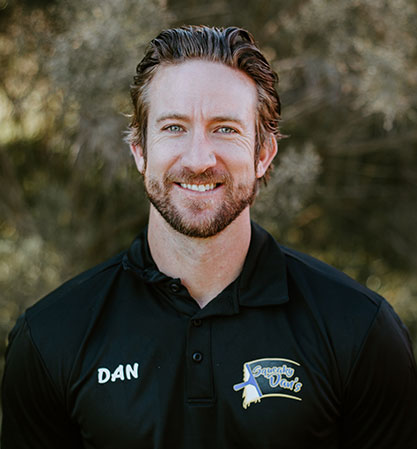 About Squeaky Dan's
About Us
Born and raised in San Antonio, Dan is a Texan through and through.  While working as a fitness trainer in 2010, one of Dan's clients mentioned the opportunity in window cleaning.  His client had a family owned and operated window cleaning company for over 25 years.
Seeing Dan's obvious interest, his client showed up to their next appointment with his work truck and equipment and began a 1 on 1 training session in the vacant office buildings next door to the gym.  Dan saw the value of knowledge that his client shared in how to clean a window, how to prosper as a window cleaning company, and how to treat customers and operate as a business owner.
Window Cleaning in San Antonio, Texas with Squeaky Dan!
The water in South Texas contains relatively large amounts of calcium and other mineral deposits. Safe to ingest? Yes. But the effects of hard water deposits on other things such as wooden fences, stucco, brick, and glass, are far more significant.
Over time, build-up of calcium on a window pane can result in permanent damage. The calcium penetrates the outer surface and etches a permanent imprint. Once at this stage, the damage is irreversible and the cost to replace the windows is significantly more than the cost associated with having the windows cleaned regularly.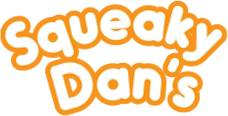 210-394-6840 ● find us on Facebook!